Immigrant Justice
"When a stranger sojourns with you in your land, you shall do him no wrong. The stranger who sojourns with you shall be to you as the native among you, and you shall love him as yourself for you were strangers in the land of Egypt" (Leviticus 19:33).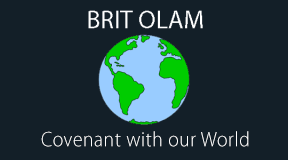 This is the most repeated commandment in all of Torah. With the Board of Directors' action, Temple Beth Am joins a growing cohort of Reform congregations that have signed on to the Religious Action Center's Brit Olam (Covenant with our World) and who have declared themselves to be Immigrant Justice Congregations. Read the Board's Resolution on becoming an Immigrant Justice Congregation here.
Contact Susan Schulkin or Diane Baer to join the Immigrant Justice Action Team, receive our emails, and find out how you can get involved. Here are some recent examples of opportunities for team members:
Learn about U.S. immigration policies and changes after the Inauguration:
Donate your time or treasure:
Be an advocate for immigrant justice legislation on the state and federal levels:
Register to join us on June 8 at 6:00pm for a discussion of the Roadmap to Freedom. Temple Beth Am's Immigrant Justice Action Team is co-sponsoring this event organized by the Jewish Coalition for Immigrant Justice NW.
Contact your state legislators or members of Congress, urging them to ensure the health and well-being of all Washington residents, regardless of their citizenship status
Like and follow the Jewish Coalition For Immigrant Justice Northwest (JCIJ-NW) on Facebook to get advocacy action alerts
Save the Date for the JCIJ-NW fundraiser for the Fair Fight Bond Fund on May 2 at 5:30 PM.
Thu, August 5 2021
27 Av 5781
Thu, August 5 2021 27 Av 5781