Immigrant Justice
"When a stranger sojourns with you in your land, you shall do him no wrong. The stranger who sojourns with you shall be to you as the native among you, and you shall love him as yourself for you were strangers in the land of Egypt" (Leviticus 19:33).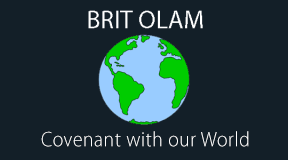 This is the most-repeated commandment in all of Torah. With the Board of Directors' action, Temple Beth Am joins a growing cohort of Reform congregations that have signed on to the Religious Action Center's Brit Olam (Covenant with our World) and who have declared themselves to be Immigrant Justice Congregations. Further, we unite with a host of faith communities of all denominations across our region under the auspices of the Church Council of Greater Seattle (CCGS) who have pledged in various ways to support immigrants at risk of deportation. Go here to read the Board's Sanctuary Resolution.
Contact Susan Schulkin to find out how you can get involved. Here are examples of the range of volunteer activities for Immigrant Justice Action Team members:
Hands-on: Volunteers with expertise and availability may be able to help with a long list of tasks, such as running errands, shopping for food and supplies, translating, tutoring, providing mental health counseling, medical and dental care, legal advice, financial support, and offering companionship and moral support to immigrants hosted by sanctuary congregations.
Accompaniment: Volunteers will be needed to accompany undocumented individuals and their families to immigration check-ins and hearings. There is currently a high level of anxiety among non-citizens when they go for periodic ICE check-ins and having the support of compassionate lay people can make a difference. CCGS is preparing training materials and establishing a list of volunteers.
Solidarity training: Watch here and in eHappenings for information about Know Your Rights training and Bystander Intervention training.
Advocacy: Writing letters and emails, phoning, and attending rallies to support legislation or advocate on behalf of a particular individual may be solicited in partnership with other organizations. For more information on immigration issues and to keep updated on action steps and local opportunities for demonstrating solidarity, here are resources from four organizations we're partnering with:
Upcoming Events:
Jewish Coalition for Immigrant Justice NW Meeting
Thursday, June 6, 7:00 – 9:00 PM
Bet Alef Meditative Synagogue at First Baptist Church
To RSVP or ask questions, email jcij.nw@gmail.com.
JCIJ-NW was formed to build engagement within the Jewish community to support immigrant justice. All are warmly invited to the next JCIJ-NW meeting where you can:
Learn about the landscape of immigrant justice work in the Seattle area
Hear from the five working groups regarding action ideas for JCIJ-NW in the coming months
UW Undocumented Summit: Supporting Undocumented Students in Washington
Friday, June 21, 9:00 AM - 4:30 PM
Alder Hall at UW
This all-day summit will highlight the various ways that educators can support undocumented students and their communities. Today, there are over 250,000 undocumented individuals residing in Washington State, and hundreds of them are students at institutions of higher education. In today's political climate that threatens underrepresented and disenfranchised populations, these students fight an uphill battle to achieve their educational and career aspirations. At this summit, participants will learn how to work with and for undocumented individuals. Teachers, counselors, and school administrators on all levels are encouraged to attend, along with community leaders and policy makers. For more information and to register, click here.
Volunteer Opportunities:
Mental Health Providers Needed
Do you provide forensic psychological evaluations? There are many individuals whose immigration case can be helped by a forensic psychological evaluation. We received a request from Lonnie Lovell Renteria, a mental health professional who spoke at Temple Beth Am in 2017 about the services provided by his nonprofit, Puentes Seattle. He is compiling a list of forensic evaluators around the state. Puentes gets several calls a day, and there are times when they have to turn people away because they are fully booked. If you have a mental health provider's license (MFT, LMHC, LMHCA) and would like to learn how to do evaluations, please contact Lonnie.
Advocacy:
New Immigrant Justice Initiative Launched by the Religious Action Center of Reform Judaism (RAC)
The Union for Reform Judaism and The Kraus Family Foundation have announced the formation of a new, multi-year initiative to expand the RAC's work on immigrant and refugee justice efforts. Learn more about how this initiative will provide a framework to activate and galvanize greater action across the Reform Jewish Movement amidst the current immigration and refugee crisis.
Sat, May 25 2019
20 Iyar 5779
Sat, May 25 2019 20 Iyar 5779