Immigrant Justice
"When a stranger sojourns with you in your land, you shall do him no wrong. The stranger who sojourns with you shall be to you as the native among you, and you shall love him as yourself for you were strangers in the land of Egypt" (Leviticus 19:33).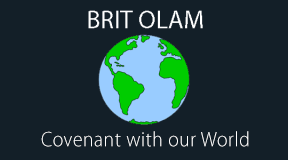 This is the most-repeated commandment in all of Torah. With the Board of Directors' action, Temple Beth Am joins a growing cohort of Reform congregations that have signed on to the Religious Action Center's Brit Olam (Covenant with our World) and who have declared themselves to be Immigrant Justice Congregations. Further, we unite with a host of faith communities of all denominations across our region under the auspices of the Church Council of Greater Seattle (CCGS) who have pledged in various ways to support immigrants at risk of deportation. Read the Board's Resolution on becoming an Immigrant Justice Congregation here.
Contact Susan Schulkin or Diane Baer to join the Immigrant Justice Action Team, receive our emails, and find out how you can get involved. Here are some recent examples of opportunities for team members:
Donate Time or Money During COVID-19: Volunteers may be able to help asylum seekers by tutoring online, assisting with finding an apartment, or offering virtual companionship and financial support.
Volunteer with the COVID-19 Hotline of the WA Immigrant Solidarity Network: The Hotline's role has expanded in recent weeks, and it now gets hundreds of calls each day from immigrants around the state, with questions about basic resources such as groceries, rent assistance, employment rights, and how to find out if health concerns might be related to Coronavirus. If you are bilingual, apply here to learn more about being a Hotline Responder or a Case Manager. Research volunteers are needed to investigate resources in particular counties or service categories, do data entry, and provide on-call research to support Hotline responders. The first step is filling out this application form.
Donate to the COVID-19 Relief Fund for Undocumented Individuals in Washington State: The federal government's relief checks did not go to any undocumented people or even to mixed-status families, despite them working and paying taxes. Thanks to volunteers and in-kind donations from partner organizations like the Washington Dream Coalition and NW Immigrant Rights Project, 100% of donations will go directly to immigrant families in need. To donate, click here.
Donate airline miles to help coordinate travel for immigrants and refugees, and for volunteer lawyers to get to the border to do frontline immigration work by clicking here or here.
Accompaniment: Sign up for a webinar now to learn how you can be a friendly and supportive ally as an accompaniment volunteer later, when offices and courts reopen. Volunteers will be needed to accompany immigrants and their family members to fingerprinting appointments at the immigration office in Tukwila, bond hearings in Tacoma, and state court hearings where there is a fear of ICE presence in both Western and Eastern Washington.
Learning Opportunities: Sign up to receive our emails about upcoming opportunities for learning.
Advocacy: Contact elected officials, urging them to ensure the health and well-being of all Washington residents, regardless of their status. On Facebook, like and follow the Jewish Coalition for Immigrant Justice Northwest (JCIJ-NW) to get advocacy action alerts. For more information on immigration issues and to keep updated on local opportunities for demonstrating solidarity, here are four organizations we partner with:
Religious Action Center of Reform Judaism ("RAC")
Washington Immigrant Solidarity Network (WAISN)
José Robles remains in detention with no news about when a ruling will be made on his U-Visa. In his words, he reaches out to say "Don't forget me, I'm still here" in this 3-minute video conversation with the pastors of Gethsemane Church, where he stayed in sanctuary for a year. Recently, José has suffered from a skin infection near his eyes and we grieve that medical care at NWDC in Tacoma has been poor. Letters and cards continue to cheer him, as does financial support and accompaniment of his family and him during this long separation. José and Susana's daughter turned 11 at the end of July, and she's doing very well in school this fall and remains a truly kind and loving kid. Read more here about opportunities to offer support to José Robles and his family, by sending a birthday card to him or offering financial support for his family.
Ways you can offer support:
Donate online via Gethsemane Lutheran Church. Link here, specify an amount, then choose "Sanctuary." Your gift will go directly to help defray José's ongoing costs.
Send cards with notes of solidarity, addressed to José Alberto Robles-Martinez (-6160); NW Detention Center; 1623 E J Street, Tacoma, WA 98421-1615. Be sure to include your name and return address on the envelope. Do not enclose money, but photos and drawings and newspaper articles are okay. Writing in English is fine – just use your best handwriting so José can read it.
Fri, January 15 2021
2 Sh'vat 5781
Fri, January 15 2021 2 Sh'vat 5781