Immigrant Justice
"When a stranger sojourns with you in your land, you shall do him no wrong. The stranger who sojourns with you shall be to you as the native among you, and you shall love him as yourself for you were strangers in the land of Egypt" (Leviticus 19:33).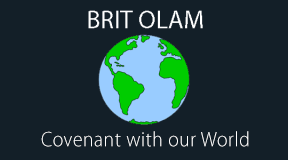 This is the most-repeated commandment in all of Torah. With the Board of Directors' action, Temple Beth Am joins a growing cohort of Reform congregations that have signed on to the Religious Action Center's Brit Olam (Covenant with our World) and who have declared themselves to be Immigrant Justice Congregations. Further, we unite with a host of faith communities of all denominations across our region under the auspices of the Church Council of Greater Seattle (CCGS) who have pledged in various ways to support immigrants at risk of deportation. Go here to read the Board's Sanctuary Resolution.
Contact Susan Schulkin to find out how you can get involved. Here are examples of the range of volunteer activities for Immigrant Justice Action Team members:
Hands-on: Volunteers with expertise and availability may be able to help with a long list of tasks, such as running errands, shopping for food and supplies, translating, tutoring, providing mental health counseling, medical and dental care, legal advice, financial support, and offering companionship and moral support to immigrants hosted by sanctuary congregations.
Accompaniment: Volunteers will be needed to accompany undocumented individuals and their families to immigration check-ins and hearings. There is currently a high level of anxiety among non-citizens when they go for periodic ICE check-ins and having the support of compassionate lay people can make a difference. CCGS is preparing training materials and establishing a list of volunteers.
Solidarity training: Watch here and in eHappenings for information about Know Your Rights training and Bystander Intervention training.
Advocacy: Writing letters and emails, phoning, and attending rallies to support legislation or advocate on behalf of a particular individual may be solicited in partnership with other organizations. For more information on immigration issues and to keep updated on action steps and local opportunities for demonstrating solidarity, here are resources from four organizations we're partnering with:
Upcoming Events:
NWIRP Benefit featuring Klezmer Music
Saturday, October 19, 7:30 - 9:30 PM
Couth Buzzard Books
In an intimate setting, Kesselgarden Klezmer Duo will perform two sets of Eastern European Jewish folk tunes from Romania, Moldova, Ukraine, Poland, and beyond. Admission is free; donations support the NW Immigrant Rights Project (NWIRP), a nonprofit that defends and advances the legal rights of thousands of immigrants every year. NWIRP helps keep families together, protects survivors of violence, and helps immigrants access new opportunities to work and pursue education. 100% of donations collected will support NWIRP programs. No gift is too small.
Spread a Sukkah of Peace
Sunday, October 20, 12:30 - 2:30 PM
NW Detention Center
Presented by Kadima Reconstructionist Community and co-sponsored by Jewish Coalition for Immigrant Justice NW(JCIJ-NW). You are invited to bring the ritual and beauty of the Sukkot holiday to the NW Detention Center (recently renamed Northwest ICE Processing Center). There will be songs, food, and ritual under the sukkah, a call for an end to ICE detention, personal testimony from people who have been detained, building solidarity for migrant justice among Jews and allies. We will greet people as they visit loved ones incarcerated at the NWDC and learn simple ways to join the movement for migrant justice.
Can you drive? Can you take others? Please email Diane Baer if you would like to attend this beautiful event in Tacoma. We will do our best to work out ride-share arrangements for those who wish to go.

One Humanity-Two Countries: The Impact of Migration/Immigration
on El Salvador and the United States, A Dialogue for Our Times
Wednesday, October 23, 7:00 - 9:00 PM
St. Joseph Parish
Speakers: Father Miguel Vasquez from El Salvador; Ms. Marina Ortiz, Salvadoran Human Rights Leader now living in the U.S.; Meghan Kelly-Stallings, Seattle Office of Immigrant and Refugee Affairs Coordinator of New Citizens Program; Josh Utter, Jesuit Refugee Service/USA Outreach and Advocacy Coordinator; Michael Ramos, Executive Director Church Council of Greater Seattle. Discussion about the impact of 30 years of migration on communities in El Salvador will include dialogue and Q&A. For more information email mderosas729@gmail.com.
Go Forth: Fight for Immigrants' Freedom
Saturday, November 16, 6:30 – 9:00 PM
Bet Alef Meditative Synagogue at Seattle
First Baptist Church
Cost: $36 per person
Co-sponsored by Temple Beth Am and presented by the Jewish Coalition for Immigrant Justice NW, this event is a fundraiser to benefit the WAISN Fair Fight Immigrant Bond Fund. The event includes a guest speaker who was bonded out of detention, Havdallah, live Klezmer music, authentic Salvadoran pupusas, wine, and dessert. For more information, email goforth@jcijnw.org. Registration, tickets, and/or donations.
Thu, October 17 2019
18 Tishrei 5780
Thu, October 17 2019 18 Tishrei 5780