Immigrant Justice
"When a stranger sojourns with you in your land, you shall do him no wrong. The stranger who sojourns with you shall be to you as the native among you, and you shall love him as yourself for you were strangers in the land of Egypt" (Leviticus 19:33).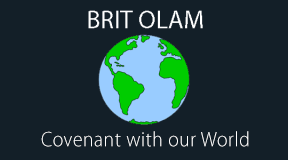 This is the most-repeated commandment in all of Torah. With the Board of Directors' action, Temple Beth Am joins a growing cohort of Reform congregations that have signed on to the Religious Action Center's Brit Olam (Covenant with our World) and who have declared themselves to be Immigrant Justice Congregations. Further, we unite with a host of faith communities of all denominations across our region under the auspices of the Church Council of Greater Seattle (CCGS) who have pledged in various ways to support immigrants at risk of deportation. Go here to read the Board's Sanctuary Resolution.
Contact Susan Schulkin to find out how you can get involved. Here are examples of the range of volunteer activities for Immigrant Justice Action Team members:
Hands-on: Volunteers with expertise and availability may be able to help with a long list of tasks, such as running errands, shopping for food and supplies, translating, tutoring, providing mental health counseling, medical and dental care, legal advice, financial support, and offering companionship and moral support to immigrants hosted by sanctuary congregations.
Accompaniment: Volunteers will be needed to accompany undocumented individuals and their families to immigration check-ins and hearings. There is currently a high level of anxiety among non-citizens when they go for periodic ICE check-ins and having the support of compassionate lay people can make a difference. CCGS is preparing training materials and establishing a list of volunteers.
Solidarity training: Watch here and in eHappenings for information about Know Your Rights training and Bystander Intervention training.
Advocacy: Writing letters and emails, phoning, and attending rallies to support legislation or advocate on behalf of a particular individual may be solicited in partnership with other organizations. For more information on immigration issues and to keep updated on action steps and local opportunities for demonstrating solidarity, here are resources from four organizations we're partnering with:
Update on José Robles
José Robles has been detained at the Northwest Detention Center in Tacoma since he left the sanctuary of Gethsemane Church on July 17. José is still awaiting an expedited decision on his U-Visa. Now he been in detention for three months, following over a year in sanctuary at Gethsemane Lutheran Church in downtown Seattle. José provided the primary income to his family - his wife, three daughters, and one granddaughter - since they created a home in Washington over 10 years ago.
José is keeping daily communication with his immediate family. This is particularly important in ensuring he remains hopeful and connected to his family. With several not feeling safe to visit in person, text, and Skype communications add up.
Texts cost 25 cents each. With five in his immediate family, it typically costs $25-30 for his weekly text communications.
Video and phone calls typically cost $50-$75 each week. Regular communication is important to everyone in José's family, but particularly important to his 10-year-old daughter to feel some comfort by keeping in touch with her father.
José's family has added travel costs in driving to the detention center to visit. It's 20 miles round trip for every visit, and this adds about $80-100 to their monthly expenses.
There are so many basic items José needs to purchase while in detention - toothpaste, soap, soda, lotion, and even food. José has also been purchasing ramen cups and some snacks to ensure he doesn't get hungry in between the provided meals. Adding in a few other basics that José has needed, like a sweatshirt and shoes, he's averaged about $300-$350 per month at the detention center commissary.
Some additional costs for his U-Visa: as José's case continues, he has about $2,100 in related legal expenses for which he needs help.
Ways you can offer support:
Donate online via Gethsemane Lutheran Church. Link here and choose "SANCTUARY." Your gift will go directly to help defray José's ongoing costs.
José has enjoyed cards with notes of solidarity. Send cards to José Alberto Robles-Martinez (-6160); NW Detention Center; 1623 E J Street, Suite 2, Tacoma, WA 98421-1615. Be sure to include your name and return address on the envelope. Do not enclose money or material items, but photos and drawings and newspaper articles are okay. Writing in English is fine – just use your best handwriting so José can read it.
Read about José's story and listen to the podcasts at SanctuaryDowntownSeattle.com/podcast. If you haven't checked this out lately, see the last two podcasts developed after he was detained
Fri, April 3 2020
9 Nisan 5780
Fri, April 3 2020 9 Nisan 5780