Immigrant Justice
"When a stranger sojourns with you in your land, you shall do him no wrong. The stranger who sojourns with you shall be to you as the native among you, and you shall love him as yourself for you were strangers in the land of Egypt" (Leviticus 19:33).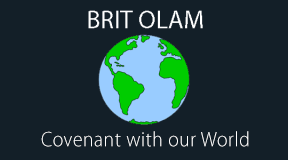 This is the most-repeated commandment in all of Torah. With the Board of Directors' action, Temple Beth Am joins a growing cohort of Reform congregations that have signed on to the Religious Action Center's Brit Olam (Covenant with our World) and who have declared themselves to be Immigrant Justice Congregations. Further, we unite with a host of faith communities of all denominations across our region under the auspices of the Church Council of Greater Seattle (CCGS) who have pledged in various ways to support immigrants at risk of deportation. Go here to read the Board's Sanctuary Resolution.
Contact Susan Schulkin to find out how you can get involved. Here are examples of the range of volunteer activities for Immigrant Justice Action Team members:
Hands-on: Volunteers with expertise and availability may be able to help with a long list of tasks, such as running errands, shopping for food and supplies, translating, tutoring, providing mental health counseling, medical and dental care, legal advice, financial support, and offering companionship and moral support to immigrants hosted by sanctuary congregations.
Accompaniment: Volunteers will be needed to accompany undocumented individuals and their families to immigration check-ins and hearings. There is currently a high level of anxiety among non-citizens when they go for periodic ICE check-ins and having the support of compassionate lay people can make a difference. CCGS is preparing training materials and establishing a list of volunteers.
Solidarity training: Watch here and in eHappenings for information about Know Your Rights training and Bystander Intervention training.
Advocacy: Writing letters and emails, phoning, and attending rallies to support legislation or advocate on behalf of a particular individual may be solicited in partnership with other organizations. For more information on immigration issues and to keep updated on action steps and local opportunities for demonstrating solidarity, here are resources from four organizations we're partnering with:
Upcoming Events:
"The Detention Lottery"
Wednesday, May 8, 6:30 – 9:00 PM
Temple Beth Am
Co-sponsored by the Temple Beth Am Immigrant Justice Action Team together with our congregational partners in the University District Sanctuary Hub. For better or worse, the issue of immigration has been making headlines most days lately. For many of us, it's hard to comprehend what detainees face in our immigration enforcement system. In an effort to educate ourselves, our U-District Sanctuary Hub is sponsoring "The Detention Lottery," a dynamic, immersive courtroom drama created by local immigration attorney Margaret O'Donnell. Seattle-area immigration attorneys will play the roles of attorneys, judges, ICE officers, and guards with audience members selected at random to be detainees. Afterward, there will be a talk-back to answer questions about how the detention process works. Light refreshments will be available at 6:30 PM, and the program will begin at 7:00 PM. There is no charge, but donations will be collected to benefit the Washington Immigrant Solidarity Network (WAISN) Fair Fight Bond Fund. RSVPs are required. Register here.
UW "Undocu Ally" Training: For Allies of Undocumented Students
Friday, April 19, 9:30 - 3:30 PM
Kelly Ethnic Cultural Center
The UW's Leadership Without Borders Center was founded in 2014 to support undocumented students at the University of Washington. Come and learn alongside UW faculty and staff to increase your understanding of how to be allies of undocumented students as they build a pathway for success in college and beyond. Current and former UW students who identify as undocumented will share their personal experiences and recommend ways to personalize and adapt best practices for supporting undocumented students. Community members are invited to attend this all-day "Undocu Ally" training. Learn more and register before Friday, March 29 by signing up here.
NWIRP 35th Anniversary Fundraiser
Friday, May 17, 6:00 PM
Westin Hotel
In 1984, a group of Sanctuary Movement activists gathered in Seattle to fight for justice and legal protection for immigrants. Their efforts were the beginning of the Northwest Immigrant Rights Project (NWIRP) Today, NWIRP has grown into one of the largest immigrant rights organizations in the country with hundreds of volunteer attorneys serving tens of thousands of immigrants throughout Washington and across the country. Please consider joining a group of Temple Beth Am members at the fundraiser. Register here - note that your table captain is the "Jewish Coalition for Immigrant Justice" - and email Diane Baer to let her know you'd like to sit with others from the temple.

UW Undocumented Summit: Supporting Undocumented Students in Washington
Friday, June 21, 9:00 AM - 4:30 PM
Alder Hall at UW
This all-day summit will highlight the various ways that educators can support undocumented students and their communities. Today, there are over 250,000 undocumented individuals residing in Washington State, and hundreds of them are students at institutions of higher education. In today's political climate that threatens underrepresented and disenfranchised populations, these students fight an uphill battle to achieve their educational and career aspirations. At this summit, participants will learn how to work with and for undocumented individuals. Teachers, counselors, and school administrators on all levels are encouraged to attend, along with community leaders and policy makers. For more information and to register, click here.
Advocacy:
Support the Dream & Promise Act
Over a million people in the US are either "Dreamers" (Deferred Action for Childhood Arrivals holders) or have Temporary Protected Status (TPS). They make valuable contributions to our economy and our communities. Call or email our members of Congress to let them know that you support the Dream & Promise Act, a bill that would create a pathway to citizenship for DACA and TPS recipients. The US is the only country that most DACA recipients have ever known as their homes, and returning TPS recipients to still dangerous home countries will put their lives at risk. Both of these groups have hundreds of thousands of US-born citizen children, so losing status would tear their families apart.
Senator Patty Murray: 202-224-2621 or 206-553-5545
Senator Maria Cantwell: 202-224-3441 or 206-220-6400
Rep. Pramila Jayapal: 202-225-3106 or 206-674-0040
Sun, March 24 2019
17 Adar II 5779
Sun, March 24 2019 17 Adar II 5779