Immigrant Justice
"When a stranger sojourns with you in your land, you shall do him no wrong. The stranger who sojourns with you shall be to you as the native among you, and you shall love him as yourself for you were strangers in the land of Egypt" (Leviticus 19:33).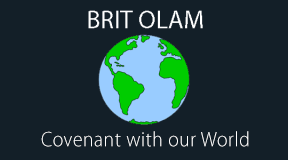 This is the most-repeated commandment in all of Torah. With the Board of Directors' action, Temple Beth Am joins a growing cohort of Reform congregations that have signed on to the Religious Action Center's Brit Olam (Covenant with our World) and who have declared themselves to be Immigrant Justice Congregations. Further, we unite with a host of faith communities of all denominations across our region under the auspices of the Church Council of Greater Seattle (CCGS) who have pledged in various ways to support immigrants at risk of deportation. Go here to read the Board's Sanctuary Resolution.
Contact Susan Schulkin to find out how you can get involved. Here are examples of the range of volunteer activities for Immigrant Justice Action Team members:
Hands-on: Volunteers with expertise and availability may be able to help with a long list of tasks, such as running errands, shopping for food and supplies, translating, tutoring, providing mental health counseling, medical and dental care, legal advice, financial support, and offering companionship and moral support to immigrants hosted by sanctuary congregations.
Accompaniment: Volunteers will be needed to accompany undocumented individuals and their families to immigration check-ins and hearings. There is currently a high level of anxiety among non-citizens when they go for periodic ICE check-ins and having the support of compassionate lay people can make a difference. CCGS is preparing training materials and establishing a list of volunteers.
Solidarity training: Watch here and in eHappenings for information about Know Your Rights training and Bystander Intervention training.
Advocacy: Writing letters and emails, phoning, and attending rallies to support legislation or advocate on behalf of a particular individual may be solicited in partnership with other organizations. For more information on immigration issues and to keep updated on action steps and local opportunities for demonstrating solidarity, here are resources from four organizations we're partnering with:
Upcoming Events:
Tzedek Shabbaton
Saturday, February 9, 9:15 AM - 4:00 PM
Temple Beth Am
To re-envision the social justice work of our congregation, we will devote an entire day – a Shabbaton – to the theme of Tzedek, tzedek, tirdof: "Justice, justice, you will pursue" (Deuteronomy 16:20). Starting with Torah study and a Shabbat service in the morning and ending with Havdallah late in the day, the afternoon will be devoted to coming together to learn about and provide feedback for a proposed vision for social justice work at Temple Beth Am.
Building on and supporting the successful work that's already being done in so many different areas, the goal is to create a congregation-driven social justice structure that will cultivate inclusive, bold, and unprecedented action, and engage more of our congregants in social actions that are an essential part of Reform Judaism.
There is no charge to attend the Shabbaton, but lunch will be served and you do need to sign up for lunch, so we can be sure to order enough food. Please come, and help garner the collective power of the congregation to make meaningful change in the world.
See the homepage for our complete Shabbaton schedule.
Family Safety Planning
Thursday, February 28, 6:00 - 8:00 PM
Church Council of Greater Seattle
You are invited to learn to help people who are facing deportation to prepare for their family's safety by making a plan, gathering documents, and filling out forms. This process is comparable to planning for an earthquake; you hope you never have to put the plan into practice, and it can be heartbreaking to consider these issues, but it is important to prepare anyway.
The training will be led by Chach Duarte White, an attorney who works with immigrant youth at the Legal Counsel for Youth and Children. Chach created the easy-to-use guide, "Immigrant Safety Plan for Youth and Children," found here. We advise you to read the plan over before the training. The training is designed to fully prepare volunteers to help families plan for their safety.
If you are interested in signing up for mailings, contact the Central & SE Seattle Interfaith Migrant Rights Network: centralrapidresponse@gmail.com.
Advocacy:
WAISN Immigrant & Refugee Advocacy Day in Olympia
Tuesday, February 5, 9:00 AM -5:30 PM
Washington State Labor Council
The Washington Immigrant Solidarity Network (WAISN) is hosting its second annual Immigrant and Refugee Advocacy Day for the 2019 Washington legislative session. Join hundreds of organizations and individuals to advocate for pro-immigrant policies to support ALL Washington residents. A key legislative priority will be the Keep Washington Working Act designed to help minimize the amount of deportations in WA State by disentangling State government from the Federal government for immigration enforcement purposes by effectively guaranteeing that the State will not play an active part in helping remove people from the United States.

Register here and learn more about the day's activities. For more information, contact info@waisn.org.

Faith Action Network (FAN) Interfaith Advocacy Day in Olympia
Thursday, February 14, 9:00 AM - 3:00 PM
Olympia, WA
FAN is sponsoring its annual interfaith advocacy day bringing together members of faith communities from around the state to join workshops that will break down the issues on FAN's Legislative Agenda, participate in briefings and discussions with advocates from their legislative district, and speak to their legislators about issues that have been prioritized by the district advocate caucus. NOTE: WAISN's Keep Washington Working Act is included in FAN's 2019 legislative agenda.

Register here and learn more about FAN Interfaith Advocacy Day activities.

If you are interested in participating in one or both of these lobby days with other Temple Beth Am members, contact Diane Baer.
Wed, January 23 2019
17 Sh'vat 5779
Wed, January 23 2019 17 Sh'vat 5779