Immigrant Justice
"When a stranger sojourns with you in your land, you shall do him no wrong. The stranger who sojourns with you shall be to you as the native among you, and you shall love him as yourself for you were strangers in the land of Egypt" (Leviticus 19:33).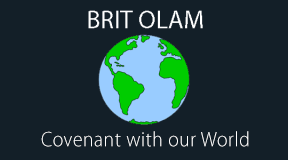 This is the most-repeated commandment in all of Torah. With the Board of Directors' action, Temple Beth Am joins a growing cohort of Reform congregations that have signed on to the Religious Action Center's Brit Olam (Covenant with our World) and who have declared themselves to be Immigrant Justice Congregations. Further, we unite with a host of faith communities of all denominations across our region under the auspices of the Church Council of Greater Seattle (CCGS) who have pledged in various ways to support immigrants at risk of deportation. Go here to read the Board's Sanctuary Resolution.
Contact Susan Schulkin to find out how you can get involved. Here are examples of the range of volunteer activities for Immigrant Justice Action Team members:
Hands-on: Volunteers with expertise and availability may be able to help with a long list of tasks, such as running errands, shopping for food and supplies, translating, tutoring, providing mental health counseling, medical and dental care, legal advice, financial support, and offering companionship and moral support to immigrants hosted by sanctuary congregations.
Accompaniment: Volunteers will be needed to accompany undocumented individuals and their families to immigration check-ins and hearings. There is currently a high level of anxiety among non-citizens when they go for periodic ICE check-ins and having the support of compassionate lay people can make a difference. CCGS is preparing training materials and establishing a list of volunteers.
Solidarity training: Watch here and in eHappenings for information about Know Your Rights training and Bystander Intervention training.
Advocacy: Writing letters and emails, phoning, and attending rallies to support legislation or advocate on behalf of a particular individual may be solicited in partnership with other organizations. For more information on immigration issues and to keep updated on action steps and local opportunities for demonstrating solidarity, here are resources from four organizations we're partnering with:
Upcoming Events:
After over a year in sanctuary at Gethsemane Lutheran Church, José Robles has been detained by Immigration and Customs Enforcement(ICE) and taken to the NW Detention Center in north Tacoma. This is devastating, and we need to say #DontDeportJose. Please sign the new petition below, contact Timothy Black, and attend the Jewish Coalition for Immigrant Justice NW vigil on Sunday, July 21 2:00 -3:00 PM. If you can only do one of these, please sign the petition.
SIGN and SHARE a follow-up petition this week: www.ActionNetwork.org/petitions/freejose. To ensure that José is not deported, we need to keep José's story alive.
CALL or EMAIL Timothy Black, Supervisory Detention Deportation Officer at 206-277-7378 or timothy.a.black@ice.dhs.gov. Ask that José Robles' U-Visa be expedited. Ask that his 9th Circuit judicial stay be respected (the stay does not shield him from detention, but it does shield him from deportation).
ATTEND a VIGIL in Tacoma this Friday, July 19 - Sunday, July 21. Details can be found on the Church Council website:

www.thechurchcouncil.org. The Jewish Coalition for Immigrant Justice Northwest will host Sunday afternoon's vigil from 2:00 - 3:00 PM (details forthcoming).
DONATE to

José Robles's legal fund: www.gofundme.com/jose-robles-legal-support-fund. His legal fees will be mounting with this setback.
WRITE a LETTER of support or send a card to José Robles, c/o Colectiva Legal, 201 SW 153rd St, Burien WA 98166.
Deportation Defense Training Webinar
Thursday, July 25, 5:00 - 7:00 PM
There are many ways to help a person facing deportation, including but not limited to finding a good attorney, advocating privately to an elected official, holding local authorities accountable to end collusion with ICE/CBP, or accompanying the person to immigration court or a check-in. This training sponsored by the Washington Immigrant Solidarity Network is focused on lifting a case privately/semi-publicly/publicly in traditional and social media and placing pressure on immigration services with the help of community, attorneys, and elected officials. For more information and to register.
Fri, July 19 2019
16 Tammuz 5779
Fri, July 19 2019 16 Tammuz 5779