Sanctuary Movement
"When a stranger sojourns with you in your land, you shall do him no wrong. The stranger who sojourns with you shall be to you as the native among you, and you shall love him as yourself for you were strangers in the land of Egypt" (Leviticus 19:33).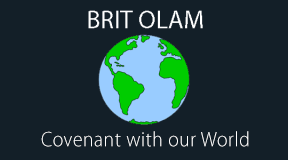 This is the most-repeated commandment in all of Torah. With the Board of Directors' action, Temple Beth Am joins a growing cohort of Reform congregations that have signed on to the Religious Action Center's Brit Olam (Covenant with our World) and who have declared themselves to be Immigrant Justice Congregations. Further, we unite with a host of faith communities of all denominations across our region under the auspices of the Church Council of Greater Seattle (CCGS) who have pledged in various ways to support immigrants at risk of deportation. Go here to read the Board's Sanctuary Resolution.
Contact Susan Schulkin to find out how you can get involved. Here are examples of the range of volunteer activities for Sanctuary Action Team members:
Hands-on: Volunteers with expertise and availability may be able to help with a long list of tasks, such as running errands, shopping for food and supplies, translating, tutoring, providing mental health counseling, medical and dental care, legal advice, financial support, and offering companionship and moral support to immigrants hosted by sanctuary congregations.
Accompaniment: Volunteers will be needed to accompany undocumented individuals and their families to immigration check-ins and hearings. There is currently a high level of anxiety among non-citizens when they go for periodic ICE check-ins and having the support of compassionate lay people can make a difference. CCGS is preparing training materials and establishing a list of volunteers.
Solidarity training: Watch here and in eHappenings for information about Know Your Rights training and Bystander Intervention training.
Advocacy: Writing letters and emails, phoning, and attending rallies to support legislation or advocate on behalf of a particular individual may be solicited in partnership with other organizations. For more information on immigration issues and to keep updated on action steps and local opportunities for demonstrating solidarity, here are resources from four organizations we're partnering with:
Upcoming Events:
NWIRP Fall Reception:
An Evening of Justice at Wing Luke
Thursday, October 25, 5:30 PM
Wing Luke Museum
Cost: $65
Take a stand for immigrant rights while enjoying delicious food and drinks, exploring Wing Luke Museum, and celebrating the many ways our community is defending and advancing immigrant rights. General reception at 5:30 PM, program with speakers at 6:30 PM. Buy tickets here.
Refugee Shabbat
Friday, October 26, 6:15 PM
Temple Beth Am
Join us for a Klezmer Shabbat service focusing on the HIAS (Hebrew Immigrant Aid Society) sponsored National Refugee Observance. Special guest speakers from the continuum of immigration will deepen our understanding of today's global refugee crisis. Among those will be a member of the Kandzic family, who, as Bosnian refugees, were supported by our congregation, as well as a recent HIAS-sponsored refugee resettled in Seattle by Jewish Family Service. There will be time after services to talk more with our speakers.
*Please bring a new coat to be given to
recently arrived refugees to the U.S. through JFS.
Volunteer:
Grocery Coordinator needed
Dependable individual needed for weekly check-in and follow-through. The best candidate is organized, knows at least some Spanish, is a good and sensitive communicator, has a "steady" personality and follow-through, has regular Internet access, and is comfortable communicating online, by text, and by phone. The coordinator will communicate about weekly grocery needs and recruit/communicate with other shopping volunteers to make sure their needs are met in a timely manner. The coordinator will track any receipts that are turned in for reimbursement. If you're interested, email Pastor Kari Lipke.
Mon, October 22 2018
13 Cheshvan 5779
Mon, October 22 2018 13 Cheshvan 5779